Skip to Content
Life of a Snowcat Driver: What to Expect When Employing Machine Operators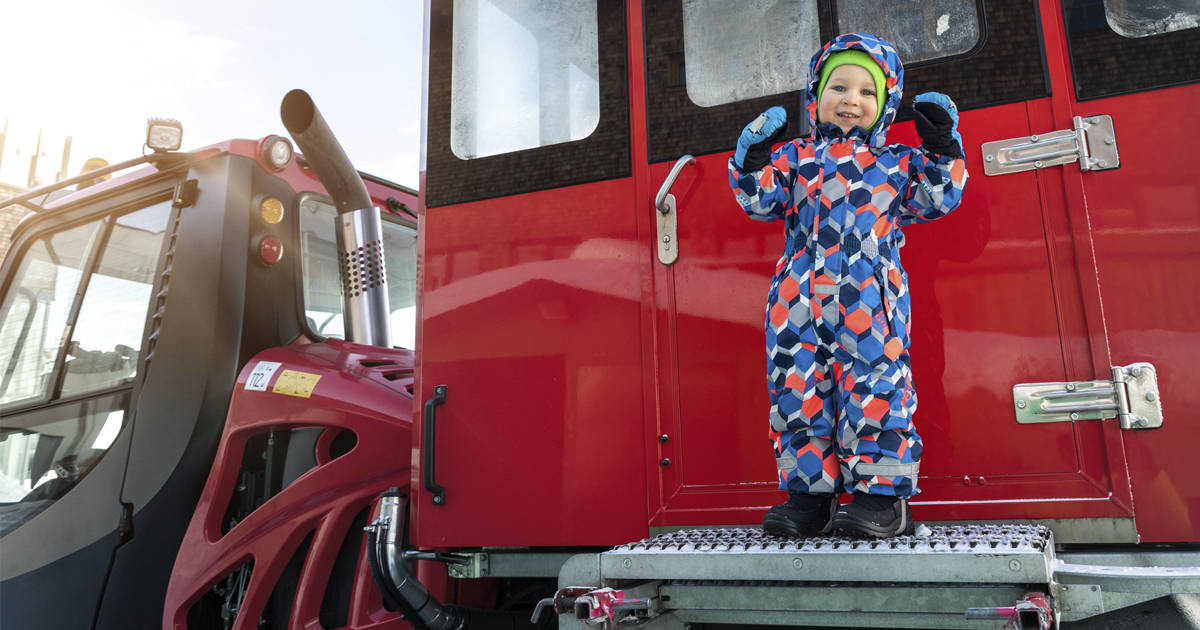 Snow is the driving force behind winter weather fun. Unfortunately, snow can also be one of the most unpredictable aspects of winter sports, leisure, and tourism. When it comes to snow maintenance, you'll need the use of snowcat machinery to get the job done right.
When it comes to needing snowcat machines, and the operators who make them work, you'll want to consider your needs, required snowcat training, any course requirements, and a variety of other factors to ensure you have a team ready to tackle the winter months ahead.
What Does the Job Typically Entail?
Skilled snowcat operators are crucial for successfully operating ski resorts and other winter-based activities. Drivers help determine where snow will be distributed and decide what areas require the most attention. In addition, operators help maintain ski runs by pushing snow uphill and redepositing it to create the even, smooth trails that patrons come to enjoy and rely upon.
A significant aspect of this job is based on the weather and the temperatures. Snow that is hard or saturated can require multiple passes to restore a run. Leading up to opening day, snowcat operators will push a lot of snow around the mountain to ensure distribution. This involves patching up thin spots as well.
Much of the work and time involved is dedicated to building and adjusting ski runs before too much snow hits the ground. This allows operators a greater ability to consolidate early season snow into a thick, protective base layer. As the weather begins to warm, they will also be in
charge of preserving the snow and keeping the terrain open as long as possible. This will involve more intricate patch-overs and repair work to cover the areas that begin to thin out. While maintaining the trails and access points is the primary duty of your snowcat operators, there are other areas in which they can assist.
Other Areas of Assistance
Other areas of assistance include helping with the variety of potential storm cycles throughout the year. In addition, snowcat operators can assist in avalanche mitigation work. This could involve transporting teams of patrollers up the mountain and back. It could also involve helping with other machinery, such as a snowmobile that has gotten stuck.
In addition to trail work, snowcat operators also work continuously to dig out lift terminals at the base and peaks of the mountains. They will be responsible for managing and depositing huge loads of snow to keep the base area functional and accessible. Snowcat operators also help maintain cut roads that are needed to access the mountain for operating team members or ski patrol. Experienced operators can even assist the park crew in shaping and building different jumps and terrain features.
Snowcat operators can also assist the parking crew. Maintaining your parking lot is another significant aspect of owning and operating a popular winter destination. While smaller plows and machines can often get the job done, it might take heavier machinery to break down large snow piles or handle a severe storm that dumps an excessive amount of snow all at once.
How to Become a Snowcat Operator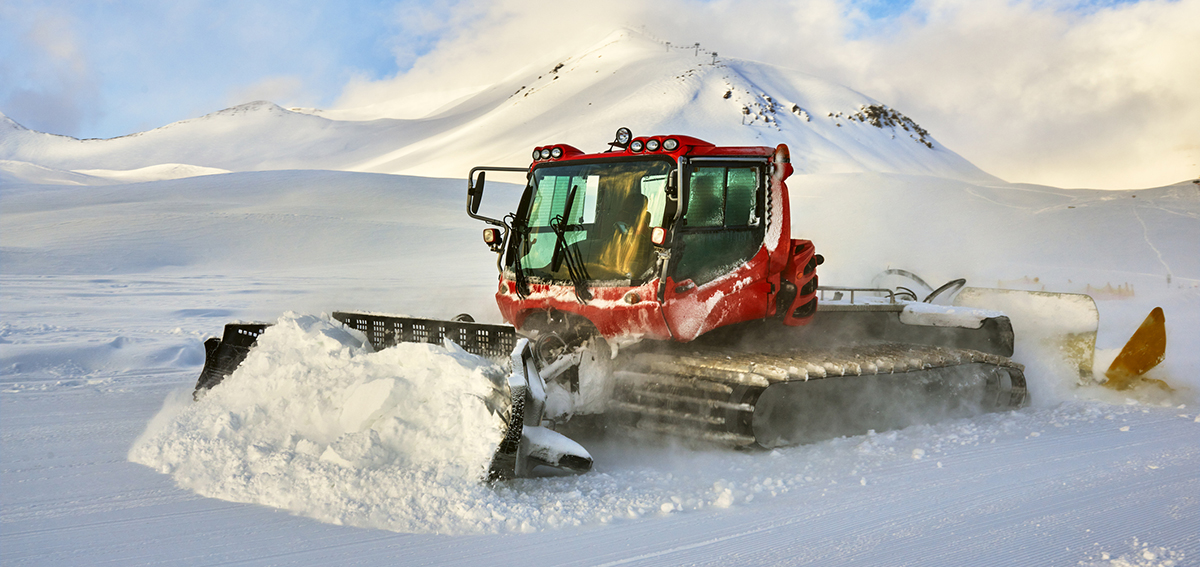 The steps to becoming a snowcat operator vary greatly. As a business owner, you'll have to decide what your requirements are going to be. You may be open to hiring someone with no experience or requiring someone with a degree and experience. You'll want to consider a few factors, such as who you already have on staff, how many operators you need, and what type of equipment you plan to utilize.
Many snowcat operators tend to work in two different shifts. One shift tends to be late at night when the slopes are closed to guests. At this time, your operators can fix and replenish trails heavily utilized throughout the day. Your other shift can often focus on minor maintenance needs throughout the day, especially in instances of heavy snowfall.
What Duties and Responsibilities Must an Operator Meet?
When it comes to required duties, some are obvious, and some may not be as obvious. Duties needed also depend on the specific business and the magnitude of the tasks at hand. Duties may include responsibility for:
Your safety, as well the safety of coworkers and guests
The safety of resort vehicles, equipment, infrastructure, and tools
Maintaining and grooming skiing surfaces
Learning to operate all equipment as well as basic mountain operations
Understanding and utilizing basic preventive maintenance, cleanliness, and upkeep of all machinery
Performing manual labor in grooming and maintenance work
Performing pre- and post-vehicle inspections, filling out logbooks, and reporting issues
Completing tasks promptly
Keeping vehicle clean and clutter-free
Working in a variety of weather conditions including calm and clear as well as low-visibility and whiteouts
What Requirements Are Necessary?
Requirements can vary greatly and often depend on the hiring party's decisions. In general, most places of employment will require a valid driver's license, some snowcat driving experience, and excellent physical health. Most employers tend to look for at least a year of experience, though many say it takes two to three years to truly master the craft. Some employers may consider other heavy machinery experience toward their requirements, such as farming combines or snow plows.
If you are building your fleet of operators, it is beneficial to have a few well-trained and qualified operators who can help the less-experienced operators master their craft. Snow maintenance comes with different difficulty levels; allow some wiggle room when it comes to experience requirement levels. A driver must be at least 18 years old. Other requirements may include:
A satisfactory driving history
A high school diploma
The ability to read, write, speak, and understand English
The ability to sit for extended periods
Knowledge of using a two-way radio
The ability to climb in and out of the snowcat regularly
A season-long commitment
Work availability: day shift, night shift, weekends, holidays, emergencies
Other helpful skills may include:
Familiarity with skiing and other resort activities
The ability to lift 50-plus pounds
Excellent situational awareness
Safety awareness including proper clothing, footwear, seat belts or safety harnesses, and vehicle and environment awareness.
Snowcat Operator Training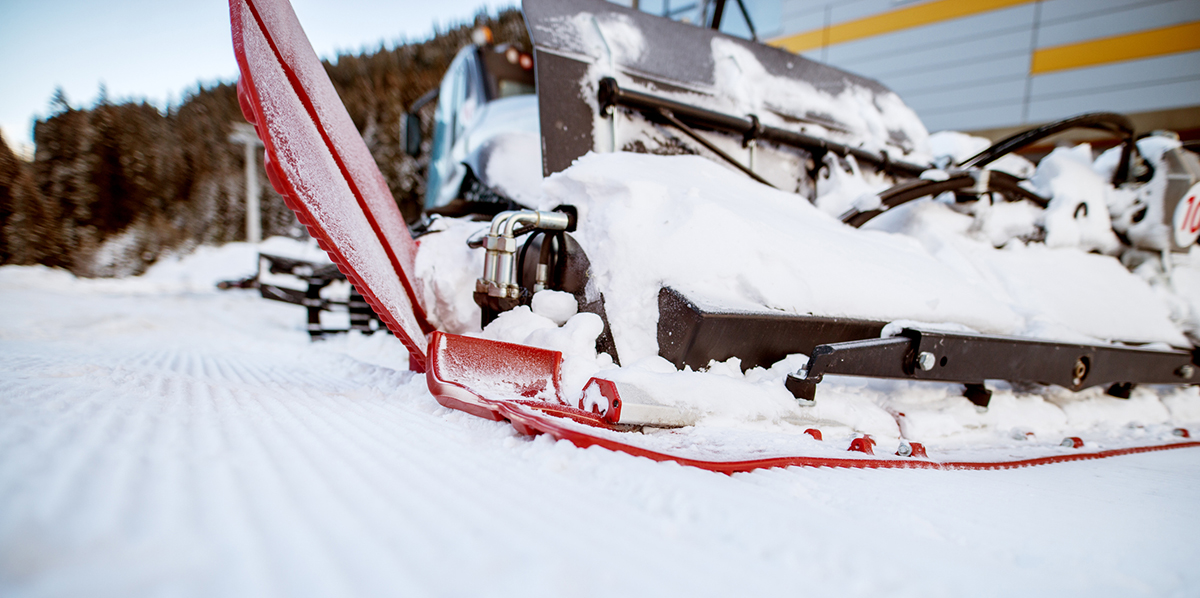 Operating a snowcat might appear easy, but that couldn't be further from the truth. Technology continues to make these machines more accessible, but it still takes time to learn. They may be large pieces of machinery, but their operation is often quite sensitive and takes time to master. While some skills can be learned on the job, it is beneficial to undergo training. This snowcat training can be task or machine specific.
If you feel you have competent training resources on site, that is one approach to training. There are also several classes available online to help properly instruct your snowcat operators on specific pieces of equipment.
PistenBully 600 Training
For example, the PistenBully is a leading name in snow maintenance and is often a must-have for the most challenging winter jobs. This course will teach your snowcat operator the structure of the cockpit, including the steering unit, movement functions, and the different functions of the iTerminal.
Training also covers proper inspection and maintenance work. The goals of this training are the proper operations of the machine, getting your operator prepared for professional driving, introducing cutting-edge techniques, providing insight to safe and responsible handling, and learning how to use the PistenBully 600 on a variety of trails.
Trail-specific Training
In addition to equipment training, there is also trail-specific training available. This is a great way to customize training to ensure that what is learned will be valuable to your specific area of operation. One example is learning how to properly create and maintain cross-country skiing trails. This training would help explain technical terminology, reinforce safety concerns, and teach proper maintenance for winter and autumn. In addition, this training would cover snow basics, safety checks, crossing public roads, and what end-of-the-season work is required.
Leasing and Insuring Your Equipment
Snowcat machinery isn't cheap. This is why hiring an operator who understands proper vehicle use and maintenance is critical. Many businesses turn to lease new or used machines to get the job done when it comes to seasonal machinery. This cuts expensive upfront purchasing, maintenance, and storage costs when the machinery is not in use.
Leasing a snowcat allows you to utilize the equipment when you need it most and return it when the season ends. This is a great way to have access to the latest in machines and snow maintenance accessories. When it comes to leasing, a snowcat does require specific insurance, which is another area of consideration when hiring your snowcat operators. You want to ensure the safety of your guests, your staff, and the machinery that is used. Insurance to consider involved property coverage, general liability coverage, auto liability coverage, and workers' compensation coverage.
Finding a Great Snowcat Operator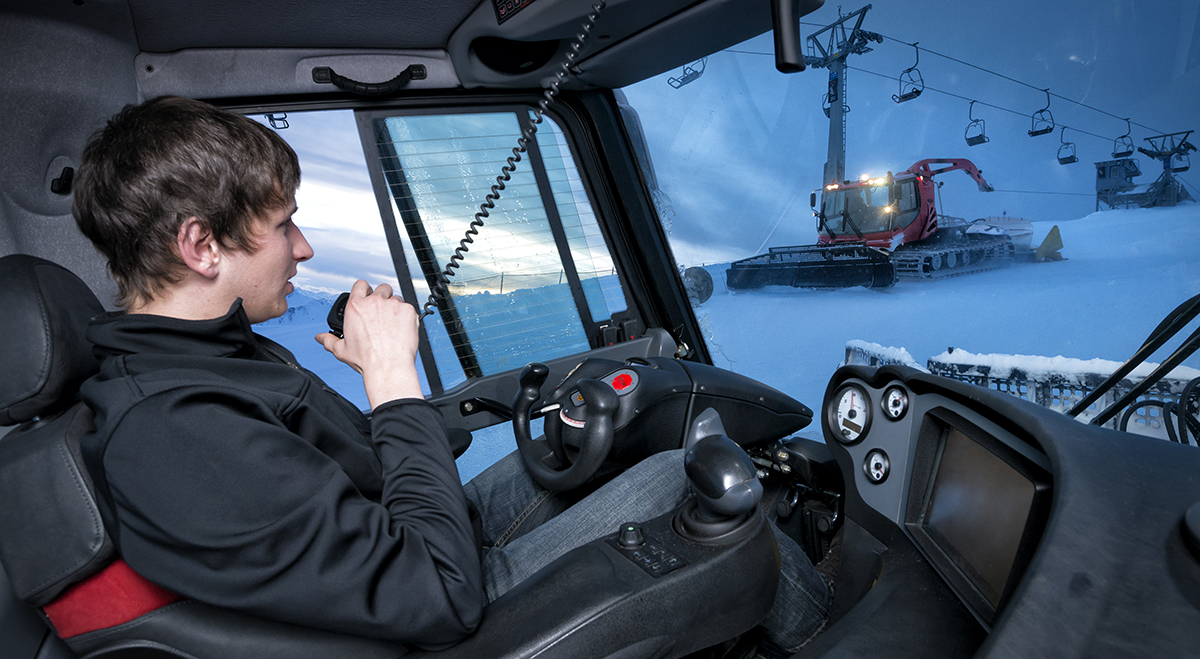 As a business owner or manager, you make important decisions daily. When it comes to providing winter activities, hiring a reliable snowcat operator is a must. Your team of operators will work together to ensure that your trails are safe, accessible, and easy to use. They will ensure that snow is moved and removed safely and effectively.
When it comes to the hiring process, you'll have to determine what level of experience to require. You may need someone with years of experience, or you may have the room to take on someone who doesn't have much experience but excels in other areas. Next, you'll want to determine the duties required, involving both large projects and daily tasks. Being a snowcat operator takes skill. You'll want to look for an operator who is skilled, knowledgeable, understands the importance of safety, instruction, and guidance, and understands that this line of work is no easy task. That way, whether they're operating new or used equipment, you'll have the peace of mind in knowing you're staffing efficient, safe, and knowledgeable staff.