Skip to Content
How the PistenBully Prepares Slopes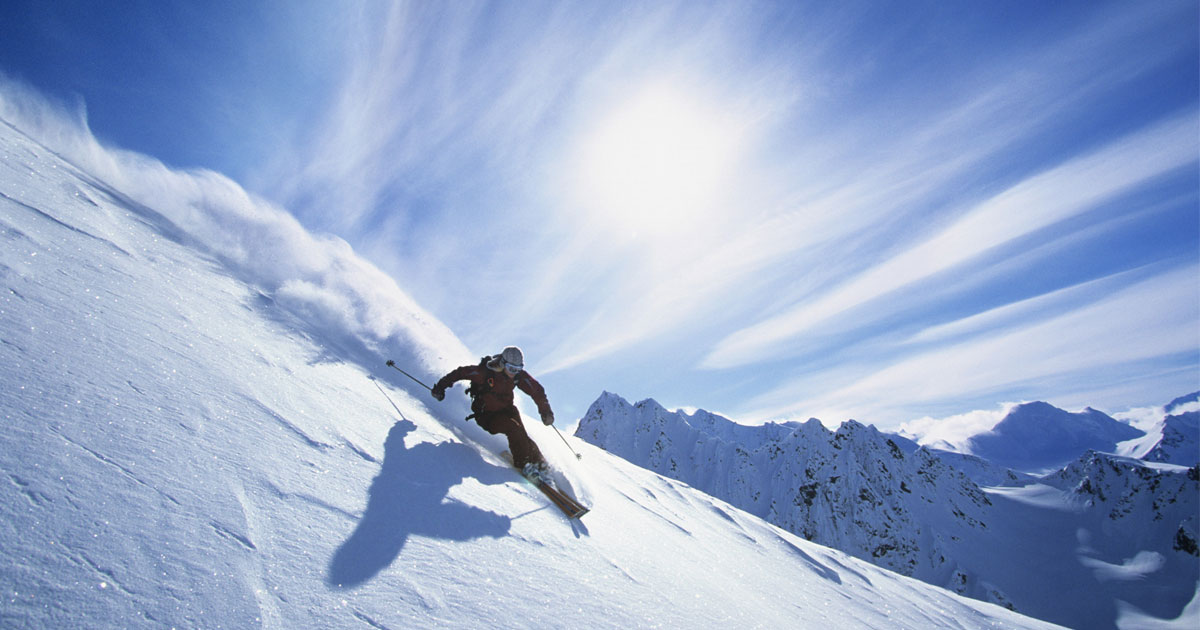 Imagine it's race day, and the weather is absolutely perfect. Ideally, a Pistenbully prepares slopes for athletes and amateurs alike. Those beautiful, corduroy tracks are what will help you take home the gold this time, and it's all thanks to the proper trail grooming equipment.
Anyone who enjoys outdoor winter sports knows that the key to that enjoyment is often a well-groomed trail. This goes double for athletes, who not only get enjoyment out of their sport but trust their safety and career to a trail that should be no less than perfectly groomed. Just like the ideal ski equipment can revolutionize the ski competition experience, so, too, can the best snowcat equipment.
Ski resort management handles a lot of responsibilities. Yet, they recognize that season after season, snowcat machines are among a resort's most stellar resources. These machines lay down impeccable trails for skiers and cold-weather athletes. Snowcats are responsible for those lovely contours found throughout the mountain. In many cases, snowcats are used for rescue and emergency. But, during less troubling times, the machines are responsible for epic grooming.
How the PistenBully Prepares Slopes and Trails
For trails to be safe and ready to use for all types of competition-level athletes, you need equipment that can groom trails for a variety of uses. The PistenBully 100 can help you prepare trails with either a right-hand or left-hand track. For skating courses, the PistenBully can groom up to 3 parallel tracks.
The PistenBully 100 has rear-mounted equipment that allows a tiller to loosen the snow as it moves over it, breaking up ice as well. This works to reinforce the available snow cover. Tracks can be raised individually, and an integrated VarioTrack Designer works along with the tiller to make cleaner tracks and a better environment for professional trail use.
The main vehicle portion of the PistenBully is built with programmable units for automation, making the preparation of cross-country ski trails a more precise and reliable service. By using enhanced machine intelligence, the PistenBully's control system can calculate the optimal engine control point. It does this by accounting for the current degree of slope and speed, the position of the accelerator, and the milling requirement. After performing this calculation, the engine can supply the power necessary to perform these tasks, all while operating with excellent fuel efficiency.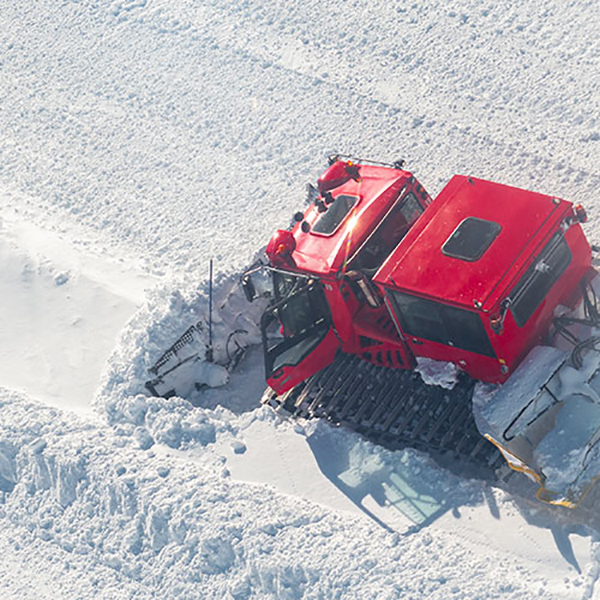 These aren't the only systems that operate by intelligent design. The rear-mounted snow groomer can steer independently of the operator, which is capable of compensating for a steep, transverse slope. Whether you're a resort owner that caters to professional athletes or you need to groom and maintain a space for a competition so athletes can represent their skills at the highest level, PistenBully can promise the quality assurance you need to compete.
From late February of 2021 to early March, the PistenBully snowcat was the star of the Nordic World Ski Championships. The power and versatility behind this machine set it apart from the competition as the event hosts succeeded in creating the best trails possible for this world-class event. On competition morning, trails were perfectly groomed and ready for athletes to compete in the best possible conditions. For the athletes themselves, the best part about the PistenBully machine is that it brings greater power and performance to each trail. This means that athletes can access a perfectly groomed trail every time for an optimal experience.
From an operator standpoint, not only did the PistenBully machines bring the best in snow grooming technology to the slopes of the Nordic World Ski Championships, but they also provided excellence in comfort. The cockpit of the PistenBully 100 is spacious and has enhanced comfort features for a smoother ride. If you need to prepare ski trails for a professional competition, the PistenBully should be your go-to machine.
The PistenBully Prepares Slopes and Sustains Them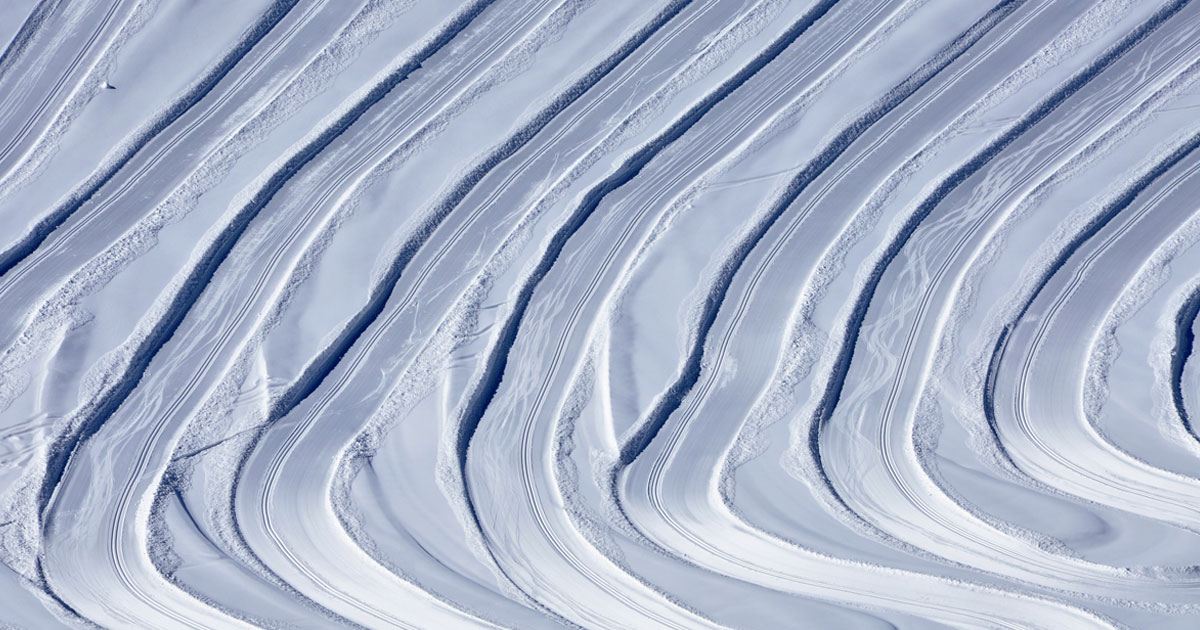 Now more than ever, integrating sustainability into product creation and use is a vital concern for many different industries. When it comes to those industries that work exclusively within the natural environment, it is a major responsibility to work towards better sustainability practices. PistenBully recognizes the importance of sustainability and has taken steps to create a more sustainable grooming environment.
In part, this is especially significant because sports that rely on snow and snow production are among those hardest hit by changes in the environment. If there is no snow, these sports cannot be enjoyed to their fullest. That's why many resorts are undertaking conservation and sustainability efforts to continue to enjoy the winter sports they love, including the use of a more sustainable snowcat vehicle.
Hydrotreated vegetable oil, or HVO, enables some heavier-use vehicles to significantly reduce carbon emissions, sometimes by as much as 90%. HVO is a diesel fuel alternative that is both high quality and renewable. It originates from many diverse sources of vegetable oil, including palm oil, rapeseed oil, soybean oil, and sunflower oil, as well as other sources. It can be used on its own, or in combination with a petrodiesel. HVO is made by breaking down the larger molecules into smaller molecules with hydrogen.
Unfortunately, HVO isn't yet widely accepted outside the heavy equipment world. One issue appears to be with availability. However, thus far, it seems like sourcing hasn't been an issue for suppliers in the German market, creators of the innovative technology behind PistenBully machines. Another potential setback for some prospective owners is the higher price tag for these sustainable options. However, it's important to recognize that while recent technologies are more expensive initially, the longer they're available, the more affordable their prices become. Better yet, if the price tag on a brand new PistenBully machine is a roadblock for you, you can consider renting a machine either year-round or in-season.
PistenBully machines work well with HVO, and those using alternative, renewable fuels will see no decrease in output or functionality. In fact, PistenBully machines have totally revolutionized the way that they burn fuel. With its innovative technology for exhaust treatment, PistenBully snowcats produce reduced levels of pollutant emissions. The updated system in these machines gives off less particulate matter than ever before. When combined with the usage of HVO, this makes PistenBully machinery among the most eco-friendly tools available.
How the PistenBully Prepares Slopes for Cross-Country Skiing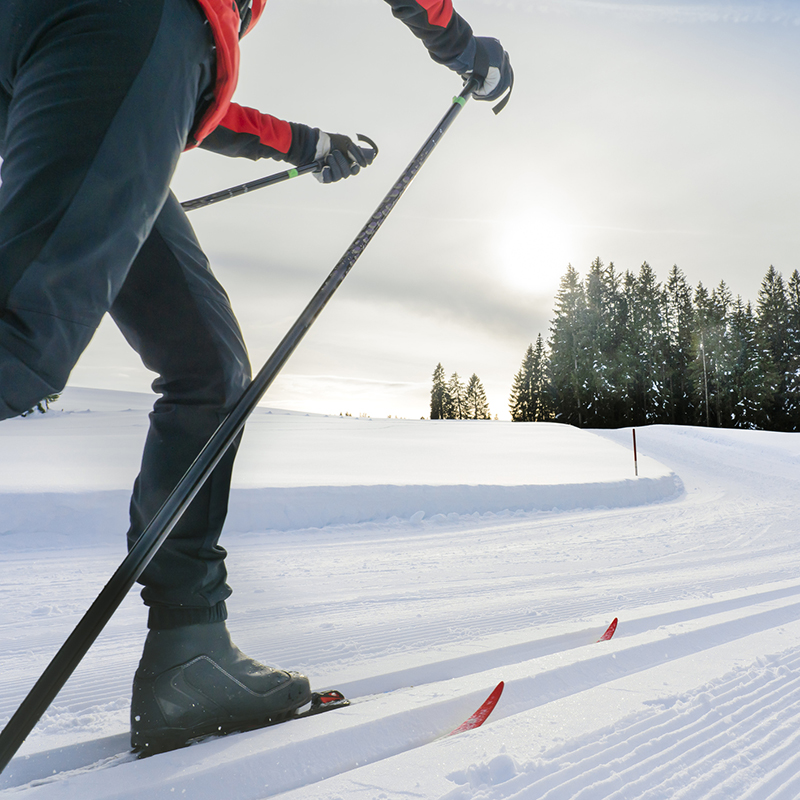 Because the PistenBully is the most versatile and powerful snowcat of its class, it is the ideal piece of equipment for creating a perfectly groomed cross-country ski trail. When athletes compete, they need the conditions to be as ideal as possible to achieve peak performance. A snowcat works to push the snow in front, and then the tiller breaks up any tough snow, making that snow softer while smoothing the trail into lines of ideal powder.
Ask seasoned managers and workers why the PistenBully prepares slopes? They'll mention the machines have the power and versatility necessary to lay down a variety of tracks for every snow occasion. Whether you're looking to create classic tracks, setting tracks for freestyle, or both, the PistenBully can create an ideal snow surface for your needs. Grooming helps to make a skiing competition fair, safe, and enjoyable for each competitor that hits the snow. Having the right equipment to do that job is vital to the success of any competition season because a properly groomed trail can also help the trail last longer through the season.
When you're working with cross-country ski trails, you'll want to focus on a different kind of pattern. You don't want your turns or curves to be too tight because navigating those turns can be exceedingly difficult for a skier on the trail. Cutting and removing drifts, then cutting up any icy patches is a big part of the preparation of cross-country ski trails.
Snowcat Accessories
For the best grooming equipment you need to prepare ski trails for professional competition, look no further than the Track-Setter for the PistenBully 100, 400, or 600. Some of the functionality differs between models, but the Track-Setter's overall performance is consistent. Trails can be prepared with right- or left-hand tracks with 3 or 4 parallel tracks, depending on the base machine.
Each track setting can be raised individually for ultimate control over your grooming needs. In addition, if the track tiller isn't required, it can be raised with hydraulics. Each separate track can be controlled individually—all that's required is the simple press of a button. This allows the operator to decide how many tracks they need for their trails rather than the machine.
The track-setting pan's lifting arms use rubber elements to provide additional accuracy for their springs, especially when navigating sharp turns and bends. There's additional rubber incorporated within other fixtures, especially involving the crosshead linkages that manage uneven ground with smoothness and ease. You can find PistenBully tracks and attachments at a leading supplier.
What Are the Benefits of the PistenBully 100?
If you're looking for best-in-class snowcat performance, the PistenBully 100 is the top of the line in both power and versatility. The manufacturer's goal for this machine was to increase the power for its size while maintaining the smooth handling operators had become accustomed to. As a result, this machine is built for exceptional performance in all snow conditions. Better yet, it has a variety of settings to fit every kind of application.
The operation of the PistenBully 100 is completely intuitive and has been recently revamped to provide 16% additional torque, lower engine speed with increased power, lower fuel consumption, and reduced carbon dioxide emissions.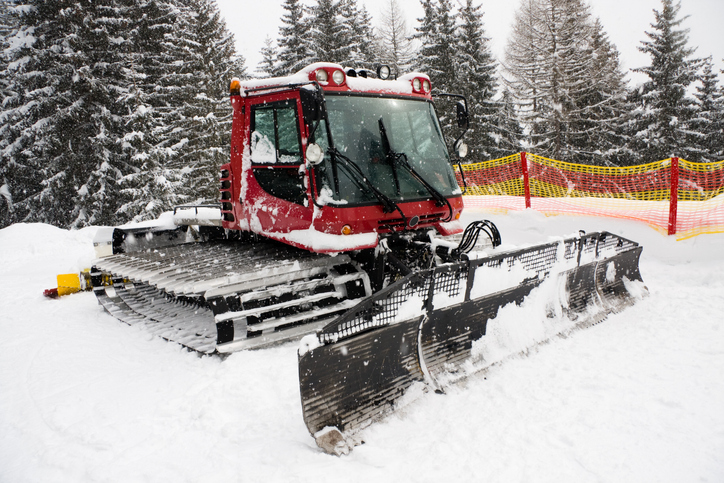 Some of the additional reasons that this machine is considered the best on the market are as follows:
Improved Cockpit
The design of the PistenBully 100 cockpit has been optimized, not only for comfort but for functionality as well. Comfortable fixtures and features still allow plenty of room for an operator to work within. Cockpit features are also individually adjustable for your size and shape to provide you additional comfort.
Intuitive Operation
For the most intuitive and flexible operation, the PistenBully 100 can be operated with a semi-steering wheel or a stick control. No matter your preferences, this model is supremely easy to use. The iTerminal also has a large display for easy-to-read access.
AllWayBlade
The greater action radius of the AllWayBlade allows for greater precision within a variety of snow environments. Whether you're operating in a snow park, on a rustic trail, or on some extreme slopes, the PistenBully 100 can cross a variety of terrains with ease.
Dynamic Engine
With the most powerful engine available, this machine is both efficient and economical. Reduced fuel consumption and the ability to use eco-fuel makes the PistenBully's engine highly dynamic, environmentally friendly, and inexpensive to operate. The engine also runs quieter due to lower vibration.
Flexible Tiller
The updated tiller has more teeth, which allows access to a greater amount of snow surface area. Because the tiller shift is broader as well, passes are more efficient and less time-consuming. The snow flap adapts well to all kinds of snow terrain.
Functional Track-Setter
The track-setters are easier to adjust and simple to remove when not required. So simple, in fact, that it can be removed without using tools. With this contemporary design, the track-setter is also deeper than previous models and comes with a taper, and transparent fenders make the tiller easy to see. Together, these properties create more precise grooming capabilities than ever before.
Focus on Quality and Reliability
With the newly revamped PistenBully 100 design, this machine can provide professional athlete-quality grooming with every single pass. German engineering is at its finest with these machines, and enhanced precision and flexibility do not take away from the product's quality or reliability. By wisely incorporating innovative technologies and continually improving the tried-and-true features that keep operators coming back, the PistenBully 100 and the full host of PistenBully snowcats are truly best in class.
PistenBully Prepares Slopes and Pleases Athletes
On competition day, you need to know that your trails are ready and the right snowcat machine can help. After all, you may not be able to control the weather, but you can control the conditions. And no other machine but the Pistenbully prepares slopes with such efficiency and consistency. With quality and excellence for decades in the past and decades to come, PistenBully vehicles continue to outperform the competition. No matter the snow, no matter the conditions, these vehicles are reliable and flexible enough for every situation.
The team at Ski Cat Company provides the best snowcat machines at the right terms for your operation. With flexibility in leasing a snowcat, you can find a PistenBully that meets your needs. This machine is best-in-class for a variety of purposes, including professional grooming for athletes, snow parks, contractor usages, ski clubs, and guide services. Don't be caught in the snow without us.
Contact our team of experts today to learn more about our leasing and used equipment sale options for your next big season.