Skip to Content
How to Maintain and Store Your Snowcat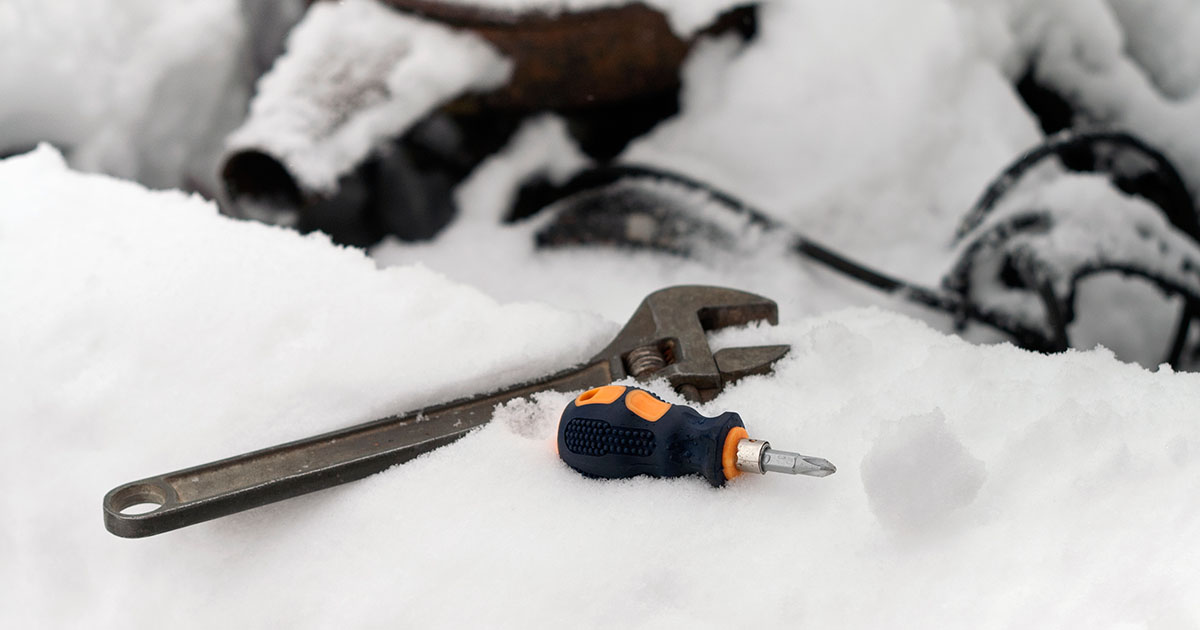 As a new owner, it's important that you routinely perform preventative maintenance on your machine to guarantee that it will continue to operate smoothly through the ski season. When the winter season is over, you also want to make sure you do everything necessary when storing your snowcat, to ensure it is ready for next season.
Protecting your snowcat by giving it the care it needs will keep your investment running smoothly season after season. Proper maintenance is essential for ensuring your snowcat will produce that beautiful corduroy every skier and snowboarder looks forward to. How to maintain a snowcat takes a bit of expert guidance, so we've provided the answers to all your maintenance and storage questions.
Should I Store My Snowcat Inside or Outside?
Snowcats should always be stored inside a garage or enclosed area during both the winter and summer months. However, there are solutions if an inside storage area is not available.
Where Is the Best Place to Store a Snowcat?
How to store a snowcat is relatively straightforward. Storing inside a garage or any kind of a warehouse or enclosed building, keeps your machinery protected from the elements, and always ready to groom the trails during those cold winter nights.
Everything from UV rays, rodents, and general poor weather can shorten the lifespan of your snowcat. [1]Lapham Peak Friends Snowmaking. (2020, March 26). Frequently Asked Questions Regarding Snow Cat Replacement. Retrieved April 27, 2022, from … Continue reading In addition to protection from factors that will lower the lifespan of your snowcat, storing your snowcat inside also provides a sheltered area to complete maintenance and routine inspections.
If you are absolutely unable to store your snowcat indoors, consider parking it on pallets or wood planks to avoid the tracks freezing to the ground during the winter. Parking your snowcat in the sun can also lessen the chance of your tracks freezing, if you plan on using it during daylight hours.
Purchasing a tarp or durable vehicle cover for your snowcat is a great way to protect it from the elements, as well. Clear any snow accumulation off your snowcat frequently, and don't let it build up too much. It is easy to underestimate the weight of snow, and placing the machine under that much pressure can cause structural damages.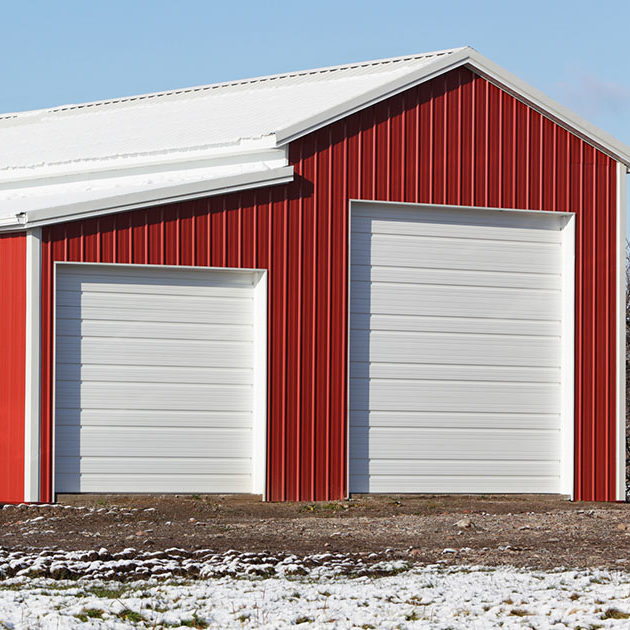 How Can I Service My Snowcat Without a Manual?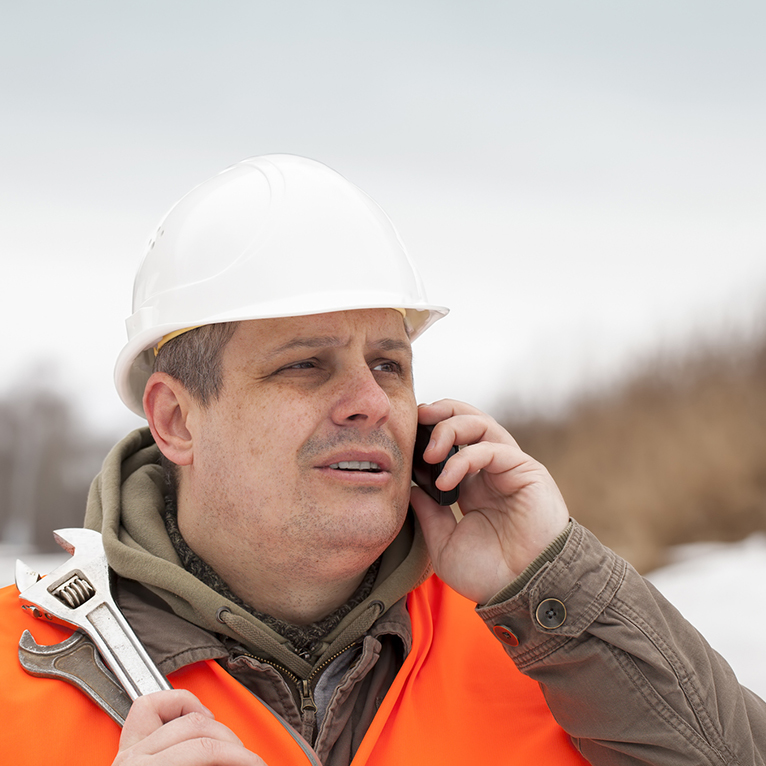 Unless you have previous experience with snowcats, don't service your equipment without a manual or the assistance of an expert. In fact, most snowcat issues are the result of untrained or poorly trained operators. If you attempt to diagnose your snowcat's issues without the proper knowledge, it can result in further damage to your snowcat. Damages and snowcat replacement parts can be expensive and difficult to replace, so consider the cost that may result from inexperienced individuals servicing or repairing your snowcat.
If you are leasing or purchasing a used snowcat from Ski Cat Company for your ski area or resort, hiring or contracting an experienced snowcat tech to diagnose and make repairs is the best option. Most larger ski areas have full-time vehicle maintenance mechanic teams who service snowmobiles, light duty trucks, light duty vans, and heavy equipment.
Experienced vehicle maintenance mechanics are also reliable sources to train new hires that have little to no experience. Additional industries that utilize snowcats, like the military or logging companies, also typically have vehicle maintenance mechanics perform diagnostics and repairs on their snowcats. [2]Lexi. (2021, April 27). A Night in the Life of a Snowcat Driver: How Ski Slopes are Groomed. Ski Utah. Retrieved April 27, 2022, from … Continue reading
If you are purchasing or leasing a used snowcat for personal use, it is also recommended that you do not perform repairs without a manual unless you are an experienced technician. If you do choose to repair the snowcat yourself, manuals can typically be found online. Browsing snow sports industry chats, snowcat specific online forums, and YouTube channels can be a good source of information. If you are unsure whether the person offering this information has sufficient experience, consult a second person or source.
How Do I Operate My Snowcat in the Winter Months When It's Cold Outside?
Before operating your snowcat, always engage in some sort of basic training. If you are joining a snowcat operation team at a ski area, resort, or another industry you will be thoroughly trained how to operate your snowcat by more experienced professionals in the department. If the entirety of the staff is fairly new, there are companies that specialize in snowcat training that will travel to your location.
If you are leasing or purchasing a snowcat for personal use, it is highly recommended that you receive professional training. There is a good chance that a reputable training company will be offering courses in your area. Snowcat operation classes are highly educational and worth attending. You will develop the skills through them to receive an official snowcat operator certification.
In addition to operations, certification classes cover winter survival and safety techniques. Learning to treat hypothermia, building shelters, and successfully creating a fire in a wet environment could save your life. [3]Ty. (2017, October 3). What to Know About Hypothermia. Safety One Training. Retrieved April 27, 2022, from https://safetyoneinc.com/2017/10/03/what-to-know-about-hypothermia/ Snowcat operators should also be educated on the identification of an individual who is not fit to ride. Operators have the authority to deny access to anyone that they believe does not have the proper gear and clothing, or does not meet a physical fitness level suitable for harsh winter conditions. [4]HJ Andrews Experimental Forest. Snowcat Use and Maintenance Policy: HJ Andrews Experimental Forest. Andrews Forest, Oregon State. Retrieved April 27, 2022, from … Continue reading
If you are unable to or would prefer not to attend a snowcat course, check to see if there are any operators or technicians in your area that would be willing to give you a walk-through. It is possible to learn to operate your snowcat by educating yourself with the help of forums or YouTube videos, but it is highly discouraged.
What Is the Average Lifespan of an Engine?
A snowcat engine that has been well cared for can have a lifespan of up to 10,000 working hours. Once your snowcat passes 10,000 working hours, expect to replace the drive system. If you find that you need to locate spare parts for your snowcat, most brands, including PistenBully, carry thousands of parts for snowcats up to 25 years old. Most major companies have external customer service support, so no matter where you are in the world, you'll be able to locate the parts that you need quickly and efficiently.
What Are Some Indicators That Something Is Wrong with My Snowcat?
Like most vehicles, identifying most issues with your snowcat, while its running, is typically straightforward. Areas of the machine that are smoking, unusual engine noises, and locking up of essential parts  like tracks, tiller bars, blades, and more are dead giveaways that you should stop operations and perform maintenance on the machine. For example, PistenBullys could encounter issues with brake release or refusal of the cab to lift.
If there are no obvious signs that something might be wrong with your snowcat, but something just doesn't feel right, trust your instincts. As an operator, you will begin to recognize how the machine is running. Some individuals in the industry often compare it to building a relationship with the snowcat, and if something feels off, there's a good chance that it is.
What Daily Inspections do I Need to Perform Before Driving My Snowcat?
Completing a quick inspection of your snowcat each day can help identify problems ahead of time, saving you the expense of replacing parts, and the hours you'll spend waiting for help on the mountain in the event of a breakdown. Before you begin your daily inspection, ensure that the snowcat is parked on a horizontal surface.
The best type of daily inspection is a general overview of your snowcat.
Follow these steps to perform a thorough check before operating

1. Check the Snowcat's Coolant Level
If coolant needs to be topped off, ensure that the engine is cool before doing so. Also, check the water and antifreeze levels of the coolant. Be sure to check all the hoses to make sure that they are tight.
2. Check the Snowcat's Oil Level
There are minimum and maximum level markings on the dipstick, which the oil level must remain within. To top off the oil, make sure that the snowcat is on level, horizontal ground, and that the engine is not running.
3. Check the Hydraulic Fluid Level
It should also be between the minimum and maximum markings on the reader. You should only top off the hydraulic fluid when it is warm.
4. Inspect the Air Intake Flaps
The air intake in the engine compartment should be free of any snow.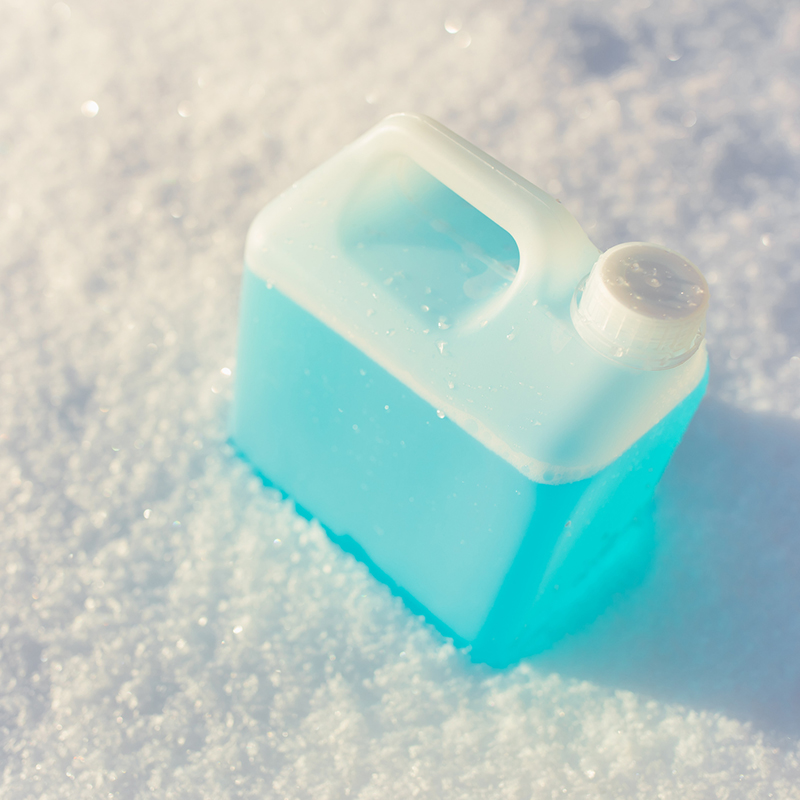 5. Inspect Signals, Fuses, Bulbs, and Safety Devices
Replace any defective bulbs or fuses, and ensure that your horn, wipers, and back-up alarm are performing correctly.
6. Check the Parking Brake
Make sure that there are no individuals in front of the snowcat, also known as the danger zone. The indicator light should come on after you start the engine and apply the parking brake. Set the snowcat's direction of travel to "Forward" and quickly increase the speed to 2000 rpm for just a brief second. If the parking brake is defective, under no circumstances should you operate the snowcat.
In order to keep their daily inspection short without losing any accuracy, some operators choose to mark torque hubs and wheel bolts. This allows them to immediately recognize if there has been shifting in the parts relatively quickly. If you are part of a team, it is a good idea to consider who the last operator or mechanic was. You will know who to go to right away if something looks out of place.
How Do I Jump-Start a Snowcat's Dead Battery?
Jump-starting a dead snowcat battery is very similar to your regular vehicle. Just like jump-starting your own car, making a mistake can cause electric shock. A powerful electric shock to the body will result in severe burns, and in the worst-case scenario, death.
In order to connect the jump leads, connect the positive pole of the dead battery to the positive pole of the donor battery. Do the same with the negative poles. [5]Kässbohrer Geländefahrzeug AG. (2009). Operating Manual: PistenBully 100. Telemet. Retrieved April 27, 2022, from https://telemet.com/_manuals/Pistenbully/PB100/100-ab-011466_en.pdf Be sure not to make any connection between cable terminals, or jump-start the leads to the connection between the dead battery and the donor battery.
Keep Your Snowcat Running at Peak Performance
Developing an efficient snowcat maintenance routine is essential in order to keep your machine running smoothly and prevent breakdowns from happening. Although snowcat maintenance can often seem complicated, as you become familiar with the machine, you will feel more comfortable and confident taking preventative measures.
Sources:

↑

1
Lapham Peak Friends Snowmaking. (2020, March 26). Frequently Asked Questions Regarding Snow Cat Replacement. Retrieved April 27, 2022, from

http://www.laphampeaksnowmaking.org/wp-content/uploads/2020/04/New-SnowCat-FAQ.pdf

↑

2
Lexi. (2021, April 27). A Night in the Life of a Snowcat Driver: How Ski Slopes are Groomed. Ski Utah. Retrieved April 27, 2022, from

https://www.skiutah.com/blog/authors/lexi/a-night-in-the-life-of-a-snowcat

↑

3
Ty. (2017, October 3). What to Know About Hypothermia. Safety One Training. Retrieved April 27, 2022, from

https://safetyoneinc.com/2017/10/03/what-to-know-about-hypothermia/

↑

4
HJ Andrews Experimental Forest. Snowcat Use and Maintenance Policy: HJ Andrews Experimental Forest. Andrews Forest, Oregon State. Retrieved April 27, 2022, from

https://andrewsforest.oregonstate.edu/sites/default/files/lter/research/policy/Snowcat_Policy_HJA.pdf

↑

5
Kässbohrer Geländefahrzeug AG. (2009). Operating Manual: PistenBully 100. Telemet. Retrieved April 27, 2022, from

https://telemet.com/_manuals/Pistenbully/PB100/100-ab-011466_en.pdf